International Climate Negotiation Factors: Design, Process, Tactics
Book by Wytze van der Gaast, published October 2016
Purchase at the Springer website: 'International Climate Negotiation Factors | Wytze van der Gaast | Springer'.

This book, based on more than twenty years of experience in the climate change field and a PhD thesis defended in January 2015, analyses a number of climate negotiation records at the highest political level (country commitments), as well as at more technical negotiation levels (working out technical modalities). It offers readers essential insights into the factors that influence the success and failure of climate negotiations, and highlights the importance of flexibility and tactical maneuvers during the negotiation process.
Providing a detailed examination of climate negotiations records since the 1990s, this book shows that, in addition to agreeing on climate policy frameworks, the negotiations process is of crucial importance to success. Shedding light on the dynamics of international climate policymaking, its respective chapters explore key milestones such as the Kyoto Protocol, Marrakech Accords, Cancun Agreement and Doha Framework.
The book identifies a minimum of three conditions that need to be fulfilled for successful climate negotiations: the negotiations need to reflect the fact that climate change calls for global solutions; the negotiation process must be flexible, including multiple trajectories and several small steps; and decisive tactical maneuvers need to be made, as much can depend on, for example, personalities and the negotiating atmosphere. With regard to the design of an international climate policy regime, the main challenge presented has been the inability to agree on globally supported greenhouse gas emission reduction measures. The book offers an excellent source of information for researchers, policymakers and advisors alike.
Table of contents
Introduction
Climate Negotiation Factors: Design, Process and Tactics
The First Phase — Negotiating the UN Climate Convention
The Negotiation Process Leading to the Kyoto Protocol
Towards a Future Climate Policy — From the Kyoto Protocol to the Paris Agreement
Dealing with the Climate Negotiations Paradox
About the author
Wytze van der Gaast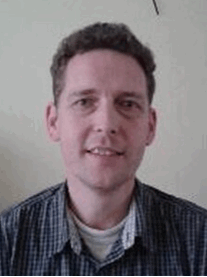 , Ph.D, is senior researcher and policy adviser at JIN. In 1995, he started at JIN as editor of the Joint Implementation Quarterly (JIQ) and advisor to the Netherlands government on issues related to implementing the Joint Implementation (JI) policy instrument. He has been participant and coordinator in various EU-funded research projects, including currently TRANSrisk and CARISMA. He has been a regular consultant to the UNFCCC secretariat, Technology Executive Committee, and UNDP. In 2015, he completed his PhD thesis on International Climate Negotiation Conditions at the University of Groningen.
Buy the book or chapters
The book is available both as eBook and as hardcover book, and can be purchased through the website of published Springer: 'International Climate Negotiation Factors | Wytze van der Gaast | Springer'. It is also possible to buy individual chapters.